A Supremely Delicious Valentine Story
Desiree had a vision for the future, and she wanted her then-boyfriend, Ken, to have one, too.
When they met in 2010, Ken revealed his dream of owning a hotdog cart. After raising three amazing daughters, Ken should realize his ambitions, thought Desire and she encouraged him to set up a Vision Board.
"When I met him, I knew he was the one," said Desiree. So she asked him to put one line at the top that encapsulated her vision for the future—Mr. & Mrs. Kenneth Parker—and then fill the rest of the board with images of his ideal hot dog cart. She suggested he place the board above his bed so it was the first thing he saw in the morning and the last thing he saw at night.
Both of those dreams came true. Ken and Desiree Parker are now the proud owners of a shiny, eye-catching Willy Dog hotdog-shaped cart from Canada, and Supreme Hot Dogs was born.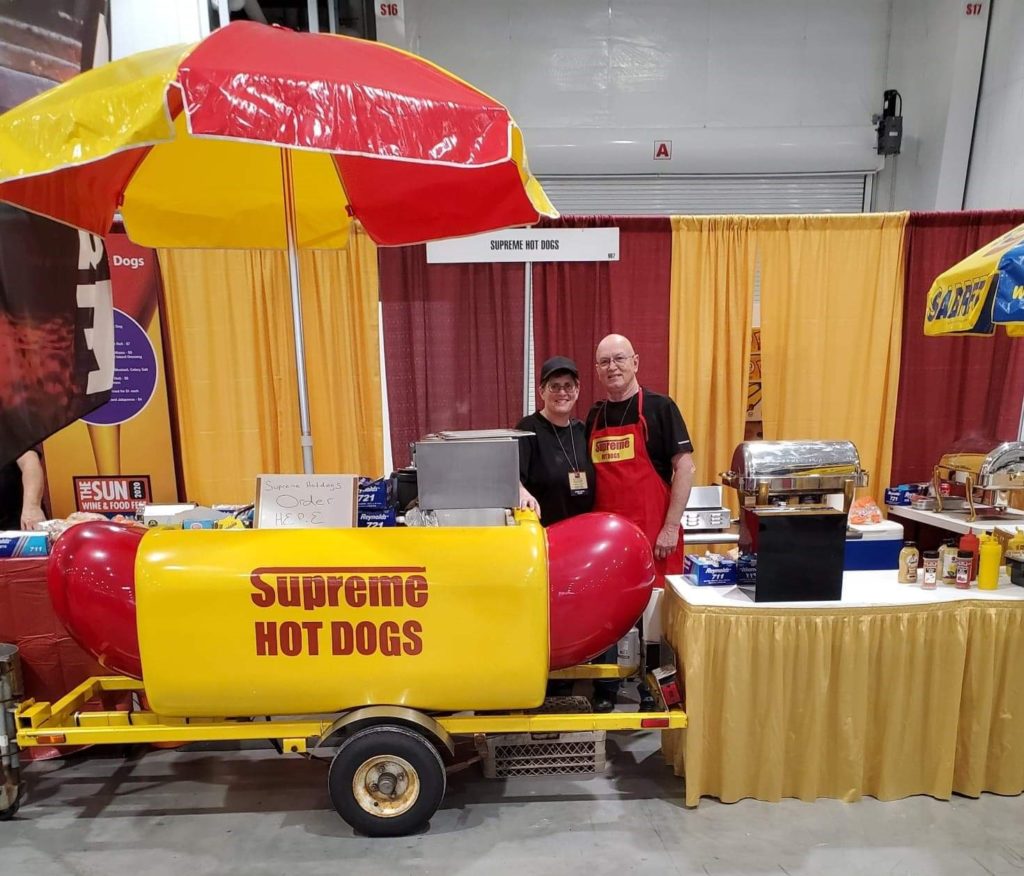 Supreme Hot Dogs can be found at 840 Pouquonnock Rd, Groton and around the region at events like Mohegan Sun's wine festival or the Ledyard Farmers market. The Supreme cart is ready to roll to private events, grand openings or festivals.
The Chamber of Commerce of Eastern CT became aware of this romantic success story when Desiree surprised Ken with a Chamber membership as an anniversary present. "I am one lucky man to have an entrepreneur for a wife," said Ken. He was grateful for the membership and the "resources to help me develop my skills and grow our business." Both Ken and Desiree see their business as a way to connect to the community and look for opportunities to give back.
In keeping with their special story, Supreme Hot Dogs has some special menu items: The New Yorker topped with red onion sauce and spicy sauerkraut, the Submariner with Philly steak with peppers and onions and homemade chili cheese, and the Chicago Dog with tomato, dill pickle, relish, onion, mustard and celery salt. They are Supremely delicious!
Learn more about Supreme Hot Dogs at supremehotdogs.com and on Facebook.