Take a leap, launch your business.
Get the foundational knowledge you need to start a business through the Chamber's
Entrepreneur Academy
.
An 8-Week program designed to help emerging entrepreneurs formulate their idea into a profitable business. Participants will receive training from experts, mentorship, and gain access to local resources.
Summer 2022 Cohort starts Thursday, July 14th! Sessions will be offered in person on Thursdays from 6:00 to 7:30 pm at Public Library of New London and on Zoom!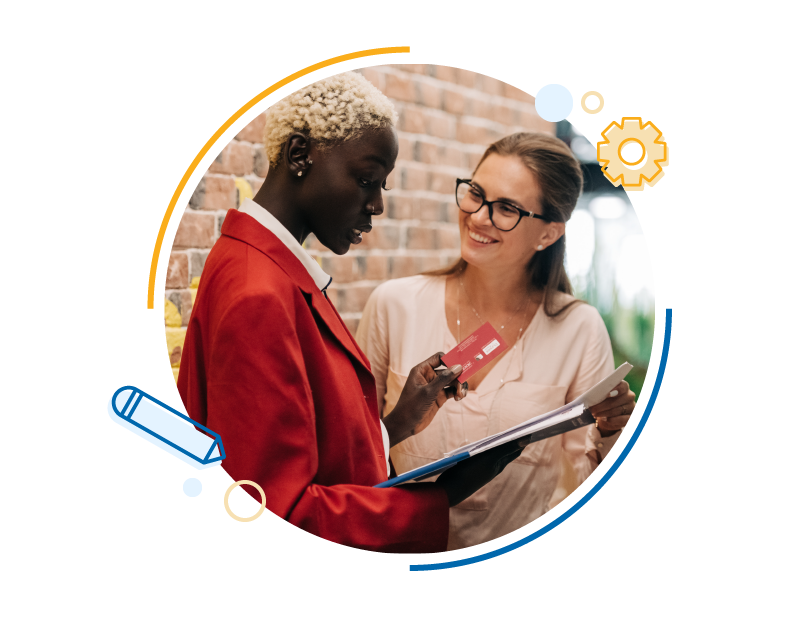 Designed for big thinkers.
Participants should be in the early stages of their venture from idea-phase to approximately 1 year. Prior entrepreneurial experience is not necessary. The Chamber is committed to creating a diverse and inclusive learning community.
What you'll learn
For 8 consecutive weeks Entrepreneurs can expect weekly in-depth classes giving you the fundamental knowledge to launch your business. After 8-weeks of classes there will be a final demo day event where you will have the opportunity to share your business with the Chamber community.
Basic legal and accounting assistance will be available on a limited basis throughout the course.
Course Topics
Finance: Budgeting, Accounting, and Tax Implications
Legal Fundamentals and State Registration Requirements
Market Research and Defining Your Initial Target Market
Creating A Minimum Viable Product
Access to Capital
Marketing, Advertising, and Developing Your Brand
Pitching Your Idea
Leadership, Execution, and Goal Setting
Summer 2022 Cohort
Classes will be hybrid with in-person at the Public Library of New London and Zoom options available. We recommend you try to attend in-person as much as possible. If attending session(s) via Zoom, participants must have access to reliable internet and a device with a camera and microphone such as a cell phone, table, laptop, or desktop computer.
Workshops are held Thursdays from 6:00 to 7:30 pm.
As a celebration of the program's launch the initial cohort of the Entrepreneur Academy will be free. Following cohorts will require a fee.