Community Concierge: Community Resources for Newcomers
As we face the challenges of coronavirus as a nation, the local real estate market remains strong and more housing is being developed to house the new labor market moving into the region. We have a lot to offer, especially now as people are reevaluating where they live.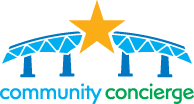 Community Concierge shares information about the region and the outstanding quality of life in eastern CT. A program developed by the Chamber under a grant from Thames River Innovation Place, Community Concierge created materials employers use in their recruitment and orientation of new employees and their families.
For tools for virtual and long-distance interactions, visit CommunityECT.com.
The "Welcome to Eastern Connecticut" video that captures the natural beauty of the region and provides an overview of the area's industries, educational opportunities, entertainment and amenities.
The Community/Relocation Guide helps newcomers and current residents find services, businesses, recreation, and information to take advantage of all we have to offer. Download the digital version , order a copy for just the cost of shipping, or contact the Chamber to request free copies to share.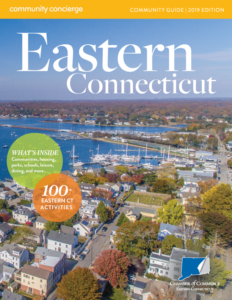 Employment resources connect to major employers, employment agencies, training and support for entrepreneurs.
Community Concierge offers even more to help newcomers feel welcome. Programs will continue when we resume in person events.