Chamber staff share new approaches to serving members
Tony Sheridan, President & CEO
This past year we all experienced significant changes in how we do business. Each day as I reach out to learn how we can best serve our members and the community, I am impressed with the resilience, innovation, and generosity I have seen in eastern Connecticut.
The Chamber staff has also pivoted with creative approaches, taken on new roles, and shifted their focus to meet members' needs during this very different year.
Megan Gilbert, who has been with the Chamber for eight years, accepted the position of Vice President in March. A challenging time to assume a new role, her in-depth knowledge of the Chamber has been invaluable.
Courtney Assad, another of the Chamber's long-serving staff with six years, filled the newly designed role Director of Administrative Partnerships as her responsibilities serving outside agencies expanded to include our partnership with the Eastern Regional Tourism District.
Our new Program and Event Manager Stacy Herr comes to us with extensive event planning experience, working 18 years in the industry—the last four at her family's business On the Spot Catering. Her knowledge of the region was further expanded in her role as co-president of the Leadership Class of 2021.
In their own words, Chamber staff share how we are working every day to help members now.
New Roles
---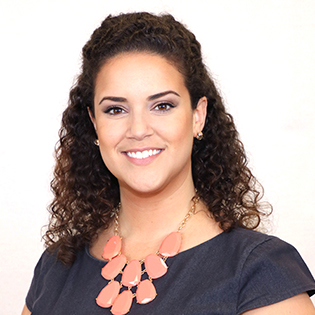 Megan Gilbert, Vice President
Transitioning into the role of Vice President just at the onset of the COVID-19 pandemic has certainly not been easy, pivoting all of our traditional events and offerings to a suddenly virtual, economically-challenged world. I've been humbled spending much of my time connecting with members to learn about their difficulties, and, though less frequent lately, their successes. My role is dedicated to supporting a wonderful team of colleagues, adding value to our membership offerings, and helping to navigate a sustainable path forward for the organization. I am passionate about supporting the Chamber's future as a key regional institution for building networks, gathering resources, and rebuilding our resilient economy.
Courtney Assad, Director of Administrative Partnerships
I am excited to be serving the Chamber in this new role that brings together my previous work for the Southeast CT World Affairs Council, the Home Builders and Remodelers Association of Eastern CT and our new administrative partnership with the Eastern Regional Tourism District together. Additionally, I provide staff support for the Chamber's Legislative Council, Metro Chamber Group, and the Board of Directors. These mutually beneficial partnerships support important organizations while facilitating collaboration across the region.
New Staff
---
Stacy Herr, Program and Event Manager
I am pleased to have joined the Chamber in this role, planning and implementing new and existing Chamber programs and events, such as the Leadership Program, Business Breakfasts, Young Professionals networking, workshops, webinars, and more. Translating existing events to a virtual platform while maintaining valuable, engaging, and rich content during this time has been an exciting challenge. I look forward to the day when we are celebrating and gathering in person again, but until then, the Chamber is creating unique opportunities for our members virtually.
New Focus
---
Jane Davis, Membership Manager
I have served in this role for over four years with great pride and enthusiasm for our Chamber and our region! Certainly, this year required revaluating what is most important to our many members and the community as a whole. I miss meeting with members as often, but I have uncovered ways to do what I love most—serving as a guide and connector to the many resources and supports that the Chamber has to offer. I have worn many hats over the course of my career, both entrepreneurial and traditional, and this unique experiential perspective has been key to tailoring solutions and opportunities to the organizations in the region.
Gary Rogers, Membership Manager
I'm spending more and more of my time reaching out to members just to see how they are doing and how we can help. Businesses are working hard to adapt and need to find new ways to promote their businesses, products, and services; so, I'm helping them leverage the many marketing resources the Chamber offers. I also spend a lot of time making business connections and introductions to link members with other members and resources in the region.
Lori Thompson, Office Manager
While the part of my job managing member accounts means I am often working behind the scenes, I also enjoy opportunities to connect with members on the phone, in the office, or at events. I can be a resource to members needing assistance with their billing, account set up, event registrations, referrals, or any questions they may have.
Gina Mello, Administrative Assistant
While I miss greeting members at events, I continue to work closely with both current and prospective members as their first point of contact to assist them with their needs. Members connect with me as I update their records, create their directory listings for our website, and reserve advertising space in our weekly eNews. I really enjoy learning about all of our unique members and meeting new people in the community through this process. Our Service Person of the Month program moved to virtual events, which I coordinated with local community service clubs.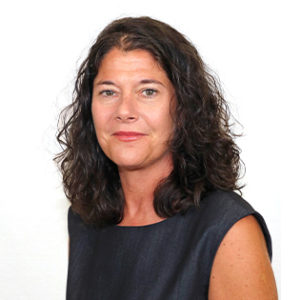 Tracy Tremblay, Business Services Representative
Working with the Eastern CT Workforce Investment Board through a partnership with the Chamber, I can help members with their hiring needs and share information about hiring incentive funding when available. I can also refer businesses to other resources as well. One focus is working with local manufactures to connect them with recent graduates of EWIB's training programs, but I am available to assist all types of industries and businesses, large and small, to help meet workforce needs.
Colleen Gresh, Communications Specialist
Our communications during the pandemic have been focused on two things: getting important safety and funding information to members and promoting our businesses and organizations hardest hit by COVID restrictions. We are always looking for stories to share so reach out and let me know about your organization. We encourage all our members to visit the Chamber blog and member news for the latest on local businesses, restaurants, and other venues in order to learn ways to shop local and support our community.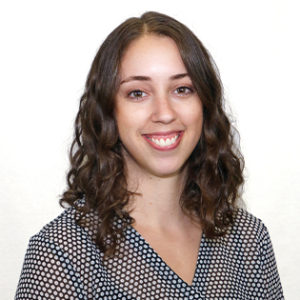 Emily Brannigan, Web and Graphic Designer
I work with members and Chamber staff to keep our website informative and easy to navigate. As everyone has moved to more digital platforms, I helped rethink some of our events for an online approach. This year we moved the Holiday Shopping Trail from a passport to an interactive website to shoppers with local businesses. We also honored our Eastern CT Regional Chamber Award winners in a new print and digital campaign. I am available to help members design ads for our website, publications, and digital newsletter.