Opening the Conversation on Immigration and Discrimination
Chamber hosted a panel of local professionals who shared insights from their experiences
On May 18, the Chamber hosted a timely conversation American Identity and Immigration: Developing a More Perfect Union. Preceding by two days President Biden's signing of the COVID-19 Hate Crimes Act, the event offered an honest and often raw emotional conversation on the experience of immigrants and racism in America.
"Witnessing the aggression and discrimination toward Asian Americans as they navigated the COVID-19 pandemic, as well as the Black Lives Matter movement heightened by George Floyd's murder and our former president's remarks and discrimination toward immigrants in America perpetuated the need to formalize an event addressing the racism in our community," said Tony Sheridan, opening the virtual discussion. "Progress toward a more just and equitable world will only happen with continued and consistent open conversation and learning—learning from and about one another and learning about ourselves."
Proud to open the conversation among local professionals, the Chamber is committed to continuing programs that expand our community's understanding.
To combat racism, it requires collective effort and community solidarity. We have to find allies, not just in words but also in actions.
The U.S. is home to 45 million citizens who immigrated from another country. With their children who are first generation Americans, this group constitutes 23% of the population—demographics that demonstrate the need for this conversation, noted panel facilitator Dr. Sunil Bhatia, Professor and Chair of Human Development and Interim Chair of the Education Department at Connecticut College, who immigrated from India.
Panelists were Mrs. Ornet Hines, Assistant VP & Branch Manager, Liberty Bank, who immigrated from Jamaica; Dr. Shengquan Duan, Pharmaceuticals Team Leader, Pfizer, who immigrated from China; and Mr. Liam Sampson, Director of Internal Programs for the Black Engagement Council, Electric Boat, who immigrated from South Africa.
After 23 years in the U.S., Shen shared recent experiences of being called out for speaking Chinese in public or being denied access to accommodations because of assumptions around his name. He explained why he chose to be part of the conversation, "For Asian Americans, I think it's very typical for us to let it go," said Shen about a cultural mind set to not complain. "But I feel with what I am currently experiencing, we probably need to change that. We need to stand up and hopefully do something about it."
Speaking up when ill-intentioned comments or actions arise comes at a cost. Invoking Winston Churchill's aphorism, you will never reach your destination if you stop and throw stones at every dog that barks, Ornet explained, "I can't stop to educate everyone who's going to have a misconception."
"Addressed or not, ill-intentioned microaggressions I know can lead to something more than that. So when we do have the opportunity to address it, I will try to do that and educate, because sometimes it's the lack of awareness and the habit of making assumptions as opposed to the habit of asking questions to get to understanding that led to some of these microaggressions," said Ornet.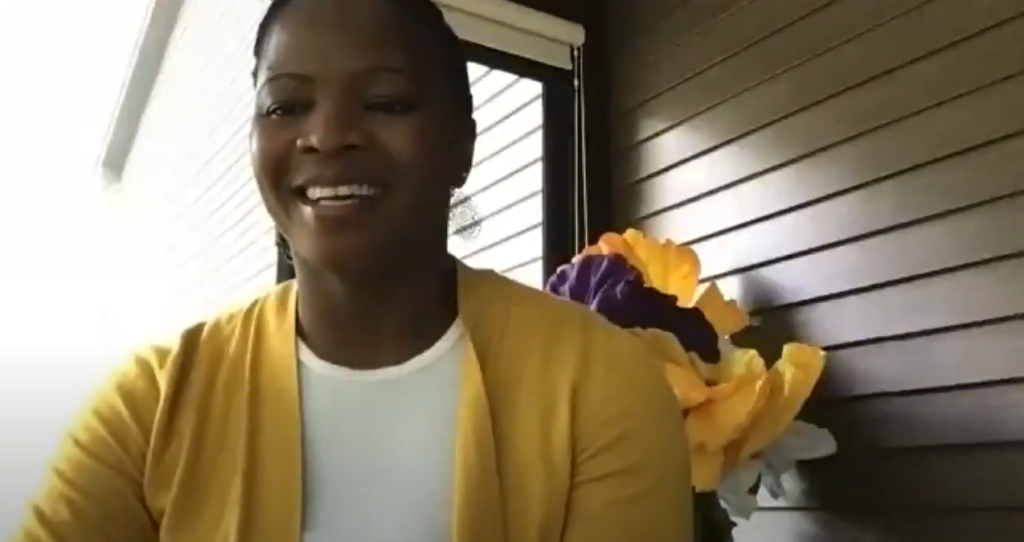 Liam, who grew up in the U.S. after immigrating with his parents from South Africa at the age of 2, feels a stronger connection to American culture, but still finds times when he questions his sense of belonging here. "A lot of times when I don't feel like I belong here—and it's not just hatred against black people but Asian Americans and all types of other races—it's when they get discriminated against, when you open up the T.V. or the computer and you see someone who looks like you getting shot for no reason at all…It hurts and sometimes you're just like, maybe here is not the best place to be for people like me," said Liam.
Proud to call America his home and having worked hard to contribute through his scientific research and volunteer work, Shen is feeling uneasy in recent years as he sees anti-immigrant groups utilize social media to demonize immigrants. "Their ideologies have been brought into the mainstream media and the rhetoric has been adopted by the policy makers. The people in power have started implementing some harsh anti-immigrant laws nationwide," said Shen. "Of course, the recent anti-Asian hate crimes make the experience even worse."
Violence against Asians, largely targeting the elderly and vulnerable, has increased recently, with 6,600 incidents in the year since the pandemic began last March. "Asian Americans are Americans. We need your help," said Shen. "To combat racism, it requires collective effort and community solidarity. We have to find allies, not just in words but also in actions," said Shen.
Panelists urged people to intervene and when they see something wrong to say something.
Liam encouraged everyone to expand their experience of the world by interacting with people from different cultures and develop their character by gaining understanding of others.
Sunil helped frame some of the questions that must be asked to address these issues with meaningful policy, "What's equal citizenship or what does equal liberty mean under our constitution?" Naming the problem and carrying through the emotional work of confronting the issues open further conversations on how to move forward.
The Chamber will continue these conversations and join in solidarity with those who face discrimination. We encourage you to share the recording of this event with employees, colleagues, friends, and family. Join us in addressing these difficult conversations with the same bravery, generosity, and honesty as our panelists.
View American Identity and Immigration: Developing a More Perfect Union.
Read more at The Day: 'I belong here': Immigrants share their stories at virtual panel discussion by Erica Moser, Day staff writer