Ribbon Cuttings on the Rise as Local Business Thrives
T-Shirt World in Crystal Mall. Keith's Appliances in Mystic. Satori Spa in Mystic.
These are just some of the eastern Connecticut venues that have hosted or will be hosting ribbon-cutting ceremonies, reflecting hope in this post-pandemic world that business will be booming again.
Besides T-Shirt World's grand opening and ribbon-cutting, held in mid-May, there are more grand openings and ribbon cuttings in the works.
Coming up this week are two events.  The first is a ribbon-cutting and open house scheduled for Wednesday, June 1, at the South East CT Community Center of the Blind, Inc. on 75 R. Granite Street in New London.  Visitors can take a tour of the facility and enjoy light refreshments.  The second is grand opening and ribbon cutting at Keith's Appliances Mystic Location on 2 Greenmanville Ave. in Mystic on Friday, June 3 from 4:30 to 8 p.m.   Click here for more on Keith's Appliances event.
"There is an excitement in the air as businesses and other entities open after a few very difficult years during the COVID-19 pandemic," said Tony Sheridan, Eastern Connecticut Chamber of Commerce CEO and President. "This is a win-win for everyone. Not only for the businesses but for the economic development of our region as well as the benefit of all residents."
There will also be a ribbon-cutting for the completion of the Groton Utilities Water Treatment Plant on Friday, June 10, which starts at 11 a.m., and ends at 1 p.m.
Satori Spa will be hosting a ribbon-cutting and grand opening on 49 Whitehall Ave in Mystic on Tuesday, June 17 at 3:30 p.m.  Click here for more information on Satori Spa's event
T-Shirt World designs quality sportswear for championship athletes, placing a high emphasis on meeting customer needs. "We Don't Do Cookie Cutter, Custom Made Is Our Passion," is their theme.
The Center of the Blind, Inc. is a non-profit organization that serves the blind and visually impaired community of southeastern CT. They provide transportation services, library services in the form of books on tape and braille, and computer classes with Jaws and Zoom Text applications. The event begins at 4 p.m. and ends at 6 p.m., with the ribbon-cutting occurring at 4:30 p.m. To learn more about the event, click here.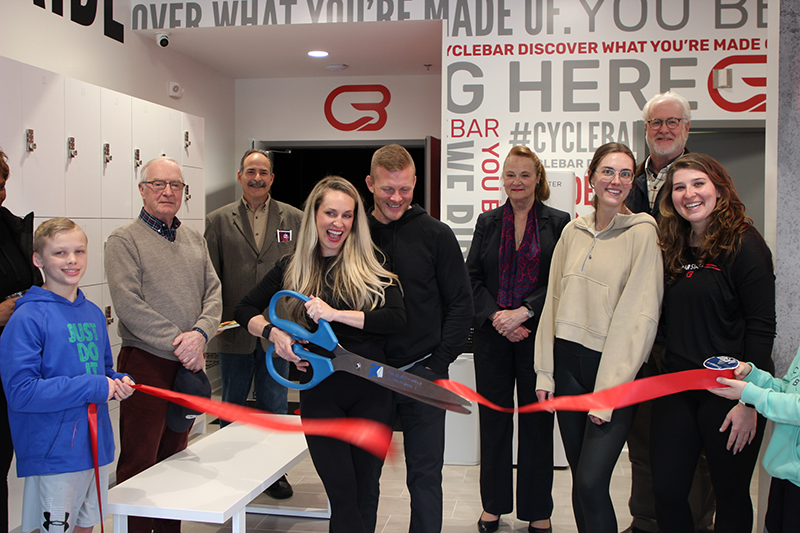 Keith's Appliances, which has a location in Norwich, will offer food and drink, cooking demos, and more at the event at their new Mystic location. They carry appliance professionals for kitchens, air conditioners, and grills. They offer zero-percent financing, military discounts, and a price-matching service.
Groton Utilities, whose water treatment plant construction began in late 2017 and was completed in March of 2022. The new filtration plant can process 12 million gallons of water per day, providing water to approximately 45,000 people daily. In addition, two new elevated water storage tanks were constructed, both of which can hold up to 1.1 million gallons of water in reserve.
Satori Spa's aim is to provide a relaxing and healing oasis for clients, with the goal of restoring mind, body, and soul. Organic lotions are used to restore skin and Ayurvedic oils are used to soothe the senses.  Satori Spa has expert practitioners who will take you on the next step of your self-care journey.
*All events are free and open to the public.  Groton Utilities requires RSVPs to their event.